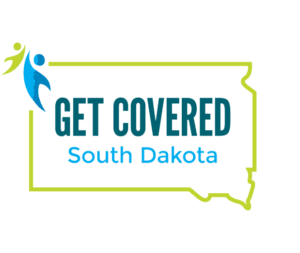 WHAT IS MEDICAID EXPANSION?
This July will be a pivotal point for the well-being of many South Dakotans. Upon the launch of Medicaid's new expansion plan, a vast number of people who did not previously qualify for health insurance will now be eligible to receive care—perhaps for the first time in their life.
If you have applied before and been denied coverage, you are encouraged to apply again as eligibility requirements have changed.
Medicaid is a federal and state-funded program providing health care coverage for people who meet certain eligibility standards. 
Eligible groups include families with incomes below the poverty line, pregnant people, children (CHIP), and individuals who have a disability.  
With Medicaid's higher income limits, an estimated 52,000 South Dakotans will be newly eligible for Medicaid. If you're an adult not enrolled or eligible in another aid program such as Medicare, you may qualify for coverage starting July 1, 2023.
Expanded Eligibility
Household Income Guidelines
Benefits
Adults ages 19-64

People with or without children
Household Size*

Maximum Gross
Monthly Income

1

$1,677

2

$2,268

3

$2,859

4

$3,450

5

$4,042

6

$4,633

7

$5,224

8

$5,815
*A "household" includes earners and dependents. Child Healthcare Insurance Program (CHIP) income guidelines are different from the above. Navigators are here to assist you if you have questions.
Preventative and wellness services

Emergency services

Hospital stays

Prescriptions

Pregnancy and newborn care

Mental health services
To apply online visit The Marketplace or South Dakota's Medicaid office. The Marketplace will help determine what coverage someone qualifies for, whether that's Medicaid or a Marketplace plan with premium tax credits.
Are you needing assistance or have questions? Receive free help from a navigator or call your local Medicaid Office 877.999.5612.
Navigators are trained by the Marketplace to provide free, fair, impartial, and accurate information about health coverage options, answer questions, and help people enroll in a Marketplace plan, Medicaid, or CHIP.
Apply Now
Do you no longer qualify for Medicaid or CHIP?
You may be eligible for high quality affordable health insurance.
ENROLL IN AFFORDABLE
HEALTH INSURANCE TODAY.
Connect with one of our certified local navigators who can help answer questions and assist you to find an insurance plan that works best for you. This service is free to anyone needing assistance finding the right healthcare plan.

Locate a Navigator Today!
Penny Kelley – Outreach & Enrollment Services Program Manager
Jill Kesler – Senior Program Manager
This page is supported by the Centers for Medicare and Medicaid Services (CMS) of the U.S. Department of Health and Human Services (HHS) as part of a financial assistance award totaling $1,328,800 with 100 percent funded by CMS/HHS. The contents are those of the author(s) and do not necessarily represent the official views of, nor an endorsement, by CMS/HHS, or the U.S Government.