Celebrating Health Centers in the Dakotas
NATIONAL HEALTH CENTER WEEK
National Health Center Week is a time to recognize health centers across the Dakotas contributing to healthier communities today and in the future. Join us as we recognize the significant impact health centers like us are making on patients and communities.
Health centers in the Dakotas are valued for providing integrated primary, behavioral, and dental health care. The Dakotas' network of health center organizations provides care to more than 136,000 patients each year in 54 communities across North Dakota and South Dakota.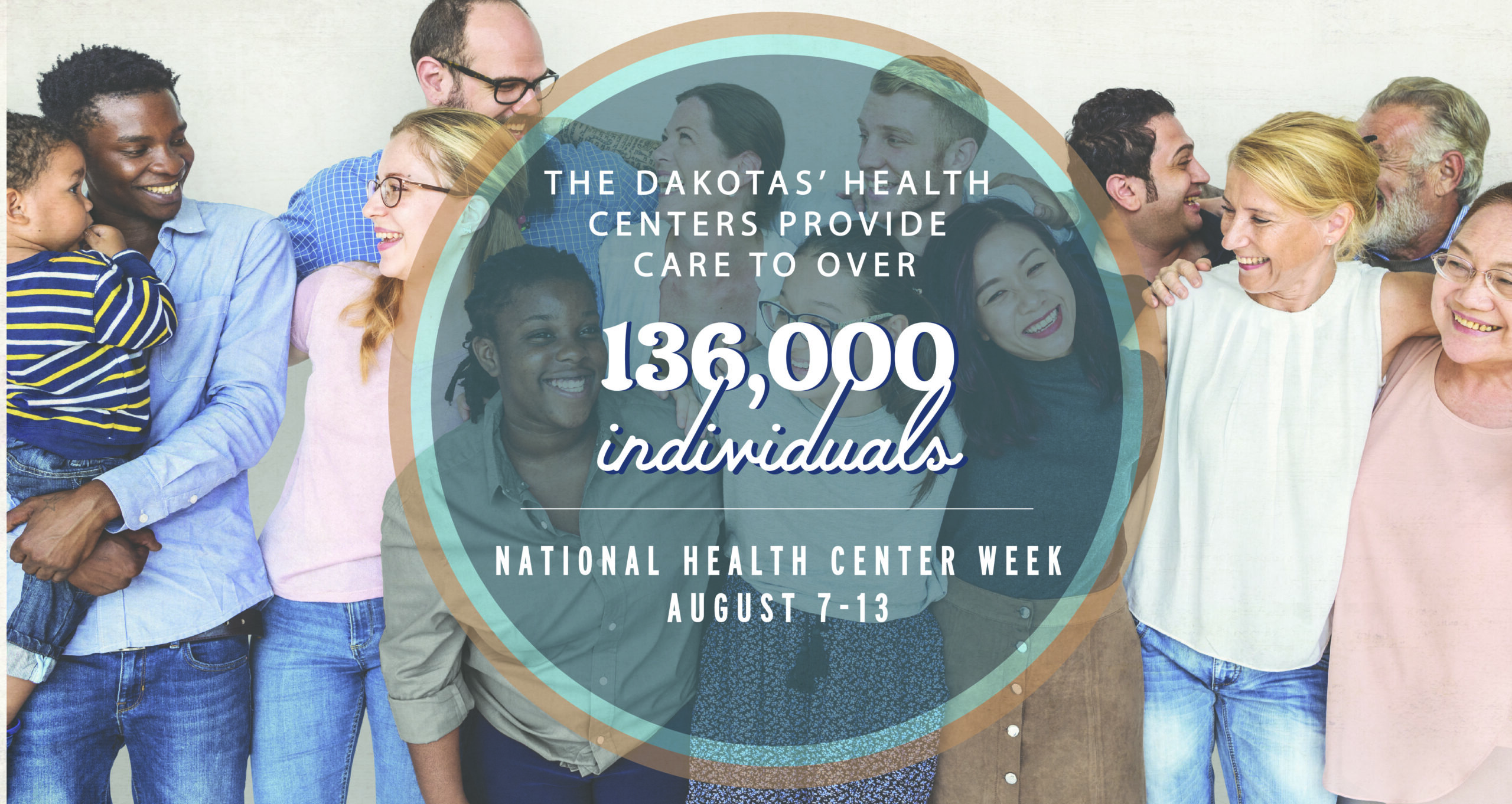 Community health centers benefit from support and collaboration with local partners and government officials at the local, state, and national levels. We are proud to have a long tradition of support from both sides of the political aisle. Thanks to our many public and private partners who enable us to serve our patients better and pursue our mission of access to high-quality health care for all Dakotans.
Thank you to Governor Burgum and Governor Noem for proclaiming Aug 7-13 Community Health Center Week in North Dakota and South Dakota.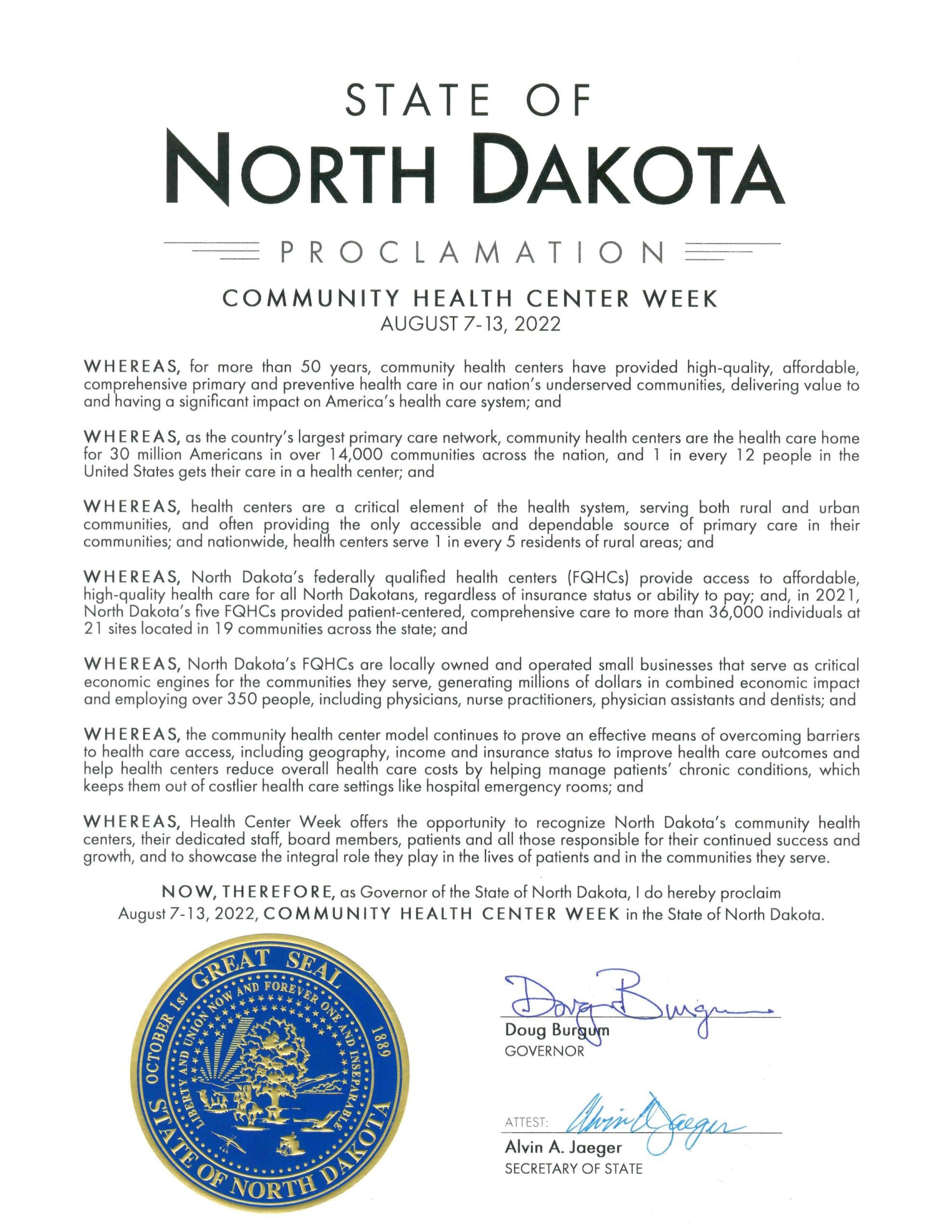 Community health centers (CHCs) in the Dakotas have a significant impact on their patients and the communities they serve. In addition to bringing quality, affordable health care to populations that wouldn't otherwise have access, health centers make important contributions to their local workforce and economy, while generating substantial cost savings for the nation's health care system.
Find out more
ND Snapshot
ND Economic Impact
SD Snapshot
SD Economic Impact
Do you want to find out more about
Community Health Centers?
Click Here.